Shantal Soler

's Fan Club site!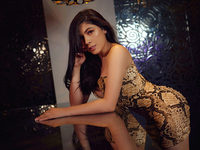 Welcome to my Fan Club! This is my place to connect and share with all my favorite fans. Members get a 5% discount on my shows and VODs, plus I can give you free Members Only shows and you'll show up in my room in my special fan font color.
shantalsoler Date: 01/24/23
too often we forget that a sexualrelationhip is not rediced to sexual relations. In fact,for most people,foreplay before sex is essential to a pleasurable experience.these erotic exchanges provide... ...
Read More